Make A Donation
Financial and in-kind goods donations fuel Faith House and provide support to survivors. Your help, no matter how small or large helps plant the seeds to, in turn, help someone make a new start.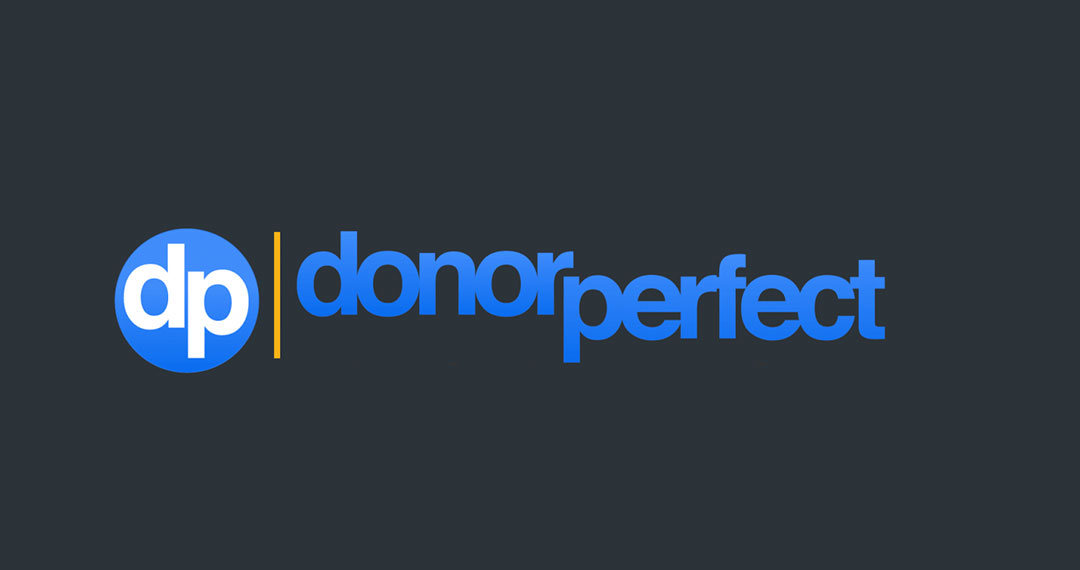 Online Donation
Make a one time or recurring online donation! The easiest way to give back!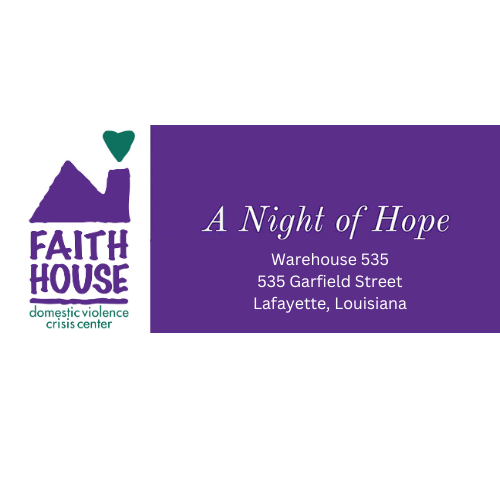 A Night of Hope
Domestic violence is an epidemic in our country and right here in Acadiana. Every day hundreds of women in Acadiana are abused. Faith House is a shelter in Lafayette which provides housing, food, toiletries, guidance in finding jobs and new housing, uniforms and school supplies for school children, classes on managing stress, safety, job hunting, legal counseling, and basic health care, and the numerous activities which are a part of a normal life. Faith House, our one shelter in Lafayette, is outstanding but cannot manage the numbers and must deny admission to approximately seven hundred women each year. The need for assistance with housing and food is a major budget item for the survivors of domestic violence. We are asking for your valuable aid through your contributions which will be used for funding a new shelter.
A Night of Hope Benefitting Survivors of Domestic Violence will be held on October 27, 2023, at Warehouse 535 from 7:00 p.m. to 11:00 p.m. All funds raised will benefit survivors of domestic violence by assisting with shelter and eventually apotentially new shelter to be constructed in the next few yearswith assistance from this event funds.  
How can you help?
​Sponsor our Night of Hope
Donate items for our silent auction
Donate wine for the wine pour
​Attend our fundraiser for dinner, music, and dancing
​Invite and inform your friends and families about A Night of Hope
Support the Faith House new building with your contributions
Sponsorship opportunities include:
$20,000  Presentation Sponsor Angel of the Night-Includes two reserved tables with eight people at each table, two bottles of red and two bottles of white wine for each table, acknowledgement in all press releases
$15,000 Sponsor Stars of the Night Includes one reserved table with two bottles of red and two bottles of white wine for eightpeople, acknowledgement in all press releases
$10,000 Sponsor Beams of the Night includes one reserved table with one bottle of red and one bottle of white wine for eight people, acknowledgement  in all press releases.
$5000 Sponsor Wings of Hope includes four tickets for fourpeople, acknowledgement in all press releases
$1000-$4999  Sponsor Lights of Hope includesacknowledgement in all press releases.
The prestigious On Call Band is a sponsor, our band, and will play songs you will love.
We would love to discuss these and other opportunities with you at your earliest convenience.
We look forward to enjoying with you the Night of Hope which will include music, dancing, food, silent auction, a raffle, and a wine pull.
Tickets for this event are $100.00 and may be purchased by contacting either Tracy Frentz or Mary Neiheisel.
We hope to hear from you soon. Our contact information:
Tracy Frentz: Tracyfrentz@lusfiber.net or 337-254-9980
Mary Neiheisel: mary.neiheisel@louisiana.edu or 337-278-4241.
Please do not hesitate to contact one or both of us for a face-to-face meeting or to answer any questions, or to offer yourassistance and support.
With great appreciation for your past and current support we look forward to hearing from you. The address to use is mine: Mary Neiheisel, ULL P. O. Box 41932, Lafayette, LA 70504.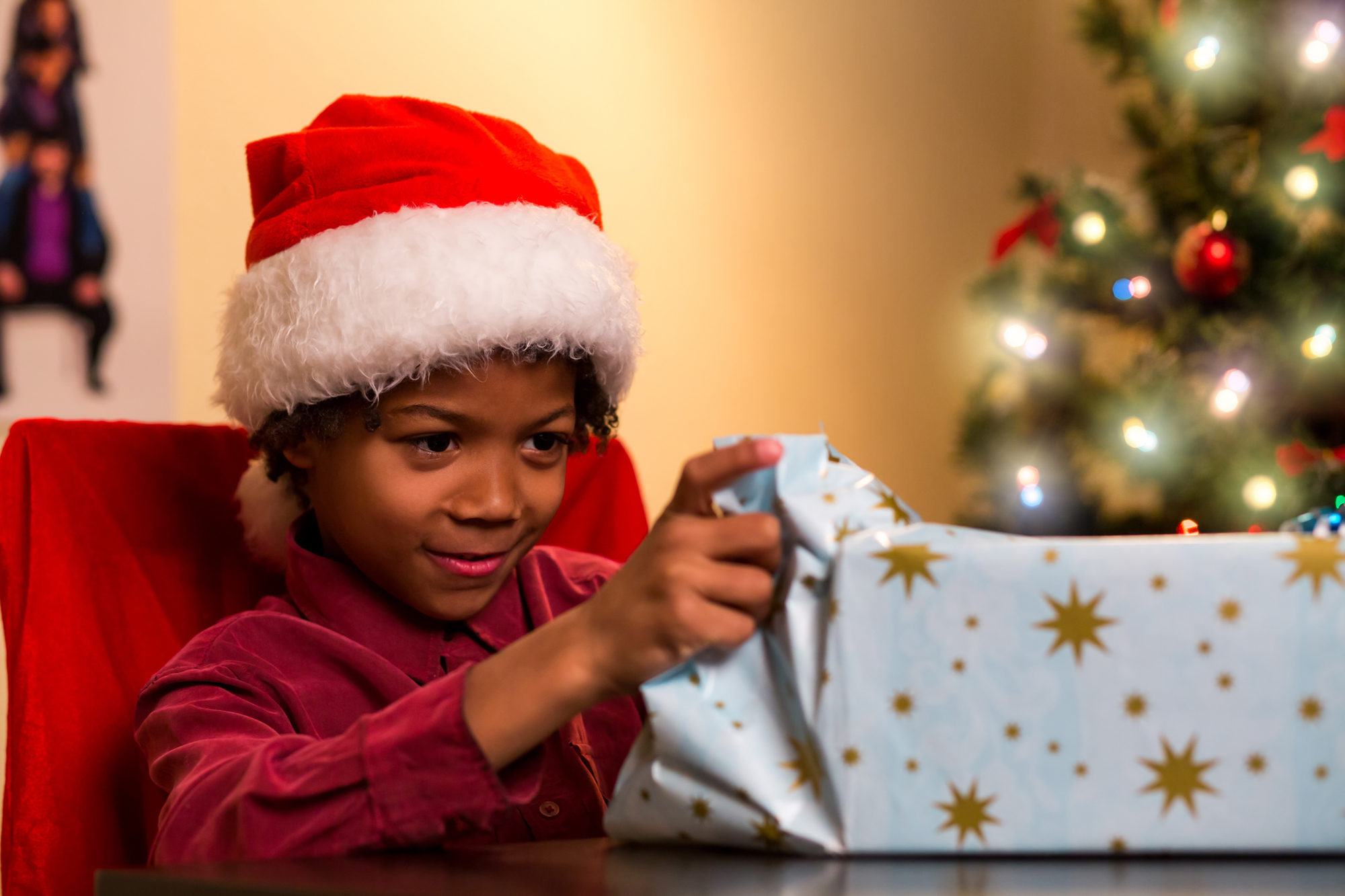 Adopt A Family
The Holidays are often a difficult time for the families who have come to Faith House.  Their lives have been dramatically changed as they escape their abusers and with those changes, often loneliness, homelessness and a lack of resources make it difficult for families to celebrate the Holidays.
"However, our community continues to reach out to these families who are building lives free of violence.  The generosity of the Acadiana community last year provided gifts to more than 100 families during the Holiday Season, along with your help again this year; we can bring bright and cheerful Holidays to all the families who need our support through the season.
You can adopt a family this holiday season by filling out this form: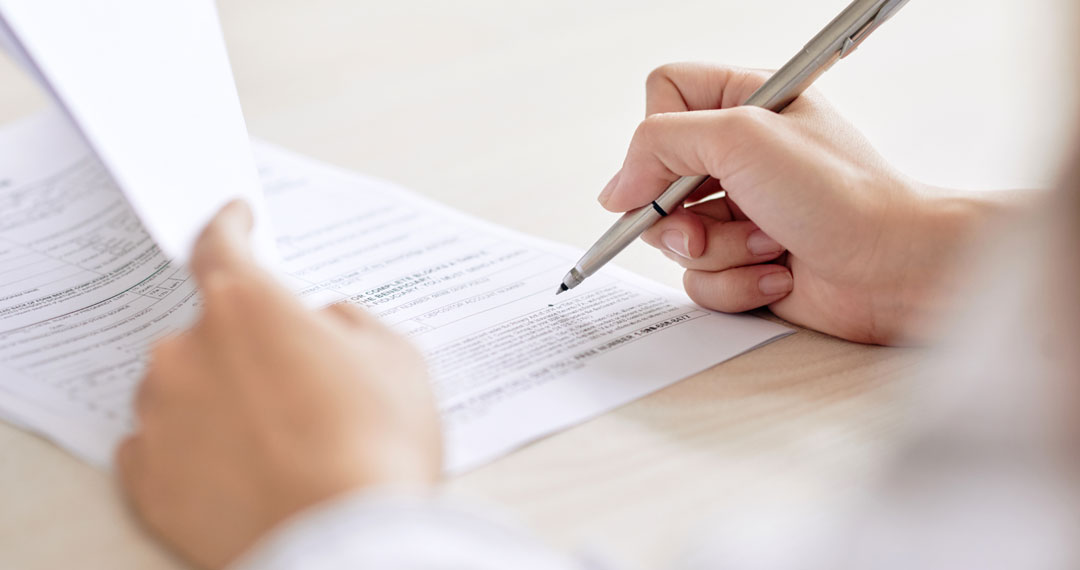 Planned Giving
Planned Giving is a great way to support Faith House and survivors of domestic violence in the future.
You do need not be wealthy to leave a legacy. Planned giving can be as simple as including a bequest provision in your will or naming Faith House as a beneficiary of your life insurance policy/retirement plan. Regardless of the amount, your gift will make a vital difference in the lives of survivors of domestic violence.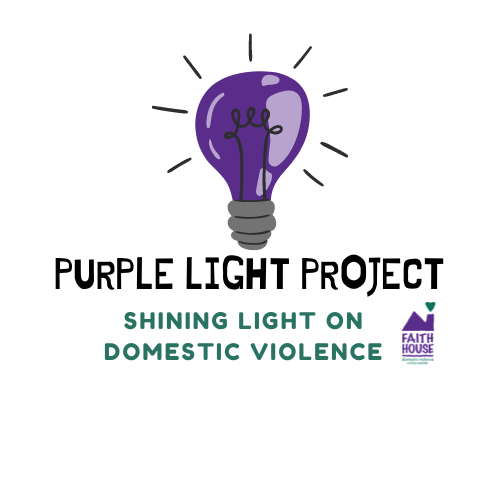 We're here to introduce: The Purple Light Project! This October in recognition of
Domestic Violence Awareness month Faith House is launching the Purple Light
Project to shed light on the issue of domestic violence in our community.  Help us to illuminate the night and show support for survivors of abuse.
What is the Purple Light Project? The Purple Light Project is a campaign focused on reminding our community that not every home is a safe place and
allows members of our community to join the movement of HOPE for an end to
domestic violence.
Joining is easy, all you have to do is replace your porch light
with a purple bulb. Purple is a symbol of peace, courage, survival, honor, and
dedication to ending violence. Become a part of this growing movement today!
How can I get a purple bulb? When you make a donation of $10 or more to Faith
House you will receive a complimentary purple light to display during the month of
October. Donations can be made online at www.faithhouseacadiana.com or by mail.
What if my business wishes to participate? This is a fabulous way for businesses to become more involved in our community and show your support for domestic violence survivors. Please contact ella@faithhouseacadiana.com for
more information about business involvement.
When a community moves, change can be made. Become a part of the
movement to end violence in the home. Get your light today and help Faith House
shine a light on domestic violence.